Feature Stone Wall Units by
"

Fannela

"
Relax and enjoy the serenity of your surroundings with our Feature Stone Wall Units by Fannela
Enrich your space to a level of luxury unsurpassed per square foot. Your timeless piece of art will leave your family and friends and in a state of astonishment, well being and inner peace.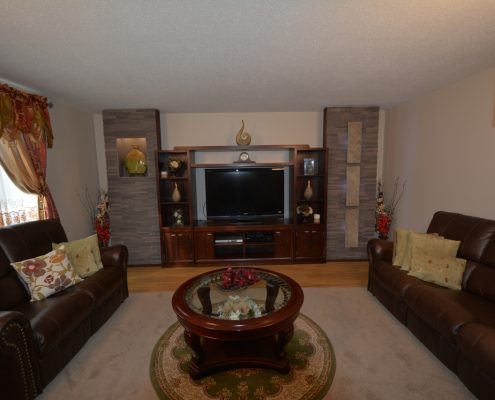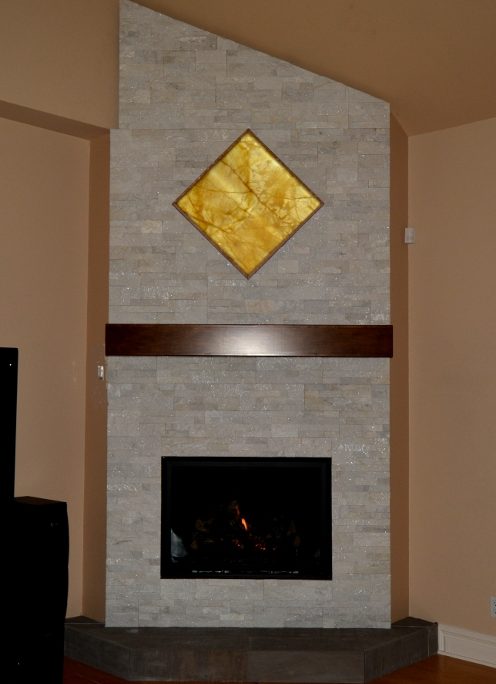 Fannela's Stone Feature Walls units
Fannela's Stone Feature Wall Units are created of natural stone. Within the wall unit we incorporated distinctive features to appeal to any style or design. The wall units are engineered to stand from floor to ceiling and are completely customizable.
Every feature wall is unique in every way and radiate an overwhelming feeling of elegance and grandeur.
Fannela's Stone Features are self-standing and fasten to your wall. The wall units are modular in design. This approach subdivides the wall unit in smaller parts. This ensures that the stone wall unit is easily moved from one room to another or from one house to another.
Fannela's stone walls are ideal for condos and apartment dwellers along with home owners. There are some commercial applications; especially were quick turnaround is essential.
Our system offers the client the possibility of enhancing their surroundings with a large stone feature wall without any mess or unfamiliar craftsman in your house for an extended period of time. There is no chance of propagation of dust and allergens.
The average time to mount a Fannela's Stone Feature Wall unit in a home with a 9 foot ceiling is a merely 2.5 hours.
The Work
Your Feature Stone Wall is completely fabricated off site. This reduces a variety of inconveniences for the customer.
This offers the client an unobtrusive project.
No mess,
No unfamiliar workmen in your home.
No propagation of allergens or dust.
No smell of chemical or adhesives.
No chance of the ventilation system carrying construction-related pollutants throughout home.
All these factors could impact the air inside your home. Our method prevents the possibility of health problems related to construction and minimizes any possible effects to your environment
Our Wooden Frame structures
Our craftsman begin your customized piece with the wooden frame structure. This structure is held together with a technique that predates written history and before the advent of screws and nails. The Dovetail joint, a technique used in the manufacturing of high quality furniture and cabinet making. It is recognized for its resistance to being pulled apart.
The dove tail is a series of pins, tapered projection cut to extend from the end of one board. This section is called the (Tenon's). It interlocks with a series of tails cut into the end of another board. This interlocks with the corresponding notches this is called the (mortises). The pins and tails have a trapezoidal shape. Once glued, a wooden dovetail joint requires no mechanical fasteners.
Our Features
We offer but are not limited to:
Recessed/encased shelves with lights
Electronic fire places
Display feature with recessed spot lighting
Shelves
Flush mount TV
Accent lighting
Water curtain
Raised 3D stone with back lighting
Encased aquarium
Wine rack and display
Secret compartments
Lockbox/safe
Phone and tablet charging port.
TV and media mount counsel
Mantels: We create mantels of Indiana lime Stone, Exotic woods and translucent stones "Onyx" with back lighting.
Our Stone
We use strictly natural stone. Our product comes from around the globe. The selection process is methodical and precise, the accent stones are individually selected for their colour, grain and profile.
Our feature stones are hand carved to create a unique look for your feature wall.
Our suppliers are chosen for the quality of their stone, precision and consistency of the cuts. Many are reviewed but few are chosen.
The Realstone system and Banas stone are some exceptional suppliers. Their wide range of stones, the precision in there cut  and consistency in the thickness and quality of the stone make then a cut above the rest.
There are different terms used in describing profiles of stone.
Shadowstone is popular with a contemporary look. It is best described a stone that has a smooth texture and a linear look to the work. The soft transition brings a refined look to your piece of art.

Accent stone
Accent stones are an assortment of stones that integrates larger stones with softly varying profiles. This offers a more traditional and natural feel. Every stone is unique and offers you sophisticated look.

Thinstone
Is a natural ledgestone which is cut in very thin slices, it has an accentuated profile. This rich texture offers a contemporary look.
Its striking design is exquisite in a small area; bathrooms, back splashes and water features.

Onyx
This translucent stone has a variety of coloured bands that range from white to almost every color in the spectrum; brown, blue, purple, green and so on.
We use this stone in conjunction with back lighting to make this semi-precious stone glow as if it is alive. These artistic features will WOW! And thrill any one.

Other Stones we use in our features are
Sandstone
Sandstone is a sedimentary rock composed of sand size rocks. It varies in colour but it is most commonly found in browns and greys. These may be finished with a natural profile, sandblasted, cut or bush hammered. This stone is available in a wide variety of colours; Beige, Ivory, Brown, Grey, Pink's and Yellow's.
Limestone
Limestone is a sedimentary stone composed of different mineral, calcite, chert or flint. An interesting fact is that calcite is the primary source is stalagmites and stalactites that are found in caves.
Limestone's natural features and polishing properties makes it ideal for hearths and mantels, and adds an air of sophistication and beauty.

Granite
Granite is a very hard rock that was produced under intense heat and has a volcanic origin. As molten magma cools, it crystallizes to form Granite.
Granite is usually light in colour and speckled. It is rarely homogenized in colour. This stone acts as a perfect compliment to a multicolored base stone.

Indiana lime Stone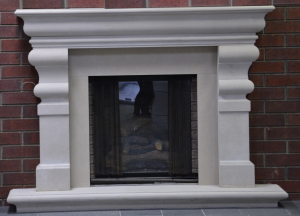 Indiana Lime Stone has been used for centuries for its light, neutral colour and amazing carving properties. This makes limestone an exquisite natural product to create the master piece you desire.
We use this type of stone to embellish fireplaces. The architectural details available for the jams, mantel shelf, and surround facing is endless.
For a the true classical look to a fireplace nothing replaces Indiana lime stone